Diary – from my journey 1992~
I have started the drawing called "Diary" in 1992 the time when I moved from London to Berlin to transfer my B.A. study of Fine Art and Sculpture.
It had already passed three years after the fall of the Berlin wall, but I still found existence of atmosphere in former Eastern and Western part of Berlin through people's life.

This drawing series had started to make a daily drawing to express what happened in the city and how is my emotional feeling everyday.

I am continuing to make the drawings as long as my journey- my life- is continuing.
Reiko Nireki
---
Hongo Gallery / Tokushima / Japan / 2016
---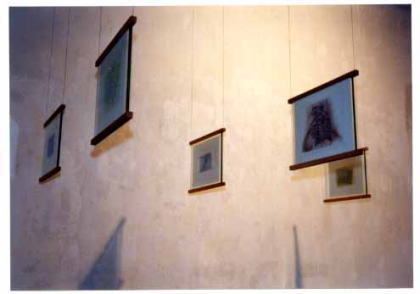 Galerie stil und bruch
Berlin / Germany / 1995
---
Gallery Kobo / Tokyo / Japan / 2001