The sunset I saw in midsummer.
The brightness of snow I saw in white winter.

The Nature of Finland had such a strong contrast between light and shadow,
brightness and darkness.
They accepted me gently.

The brightness of candles to turned on in a long dark winter.
The fantastic sun that appears in the short daytime.

I was able to concentrate on my work with a nice warm feeling from the people who lived there.

"Another Landscape 2001″
The installation works consists of light and shadow, created in winter in Helsinki.
Reko Nireki
---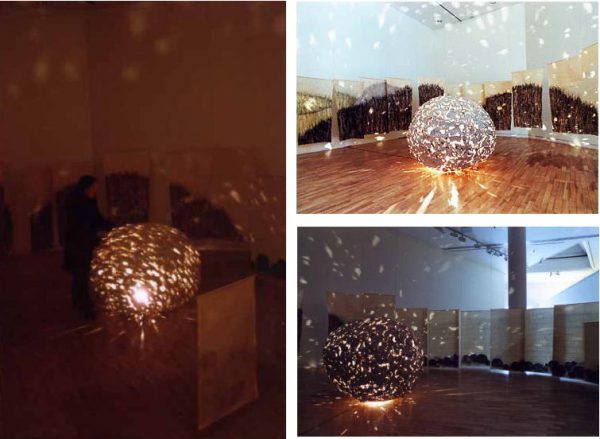 ---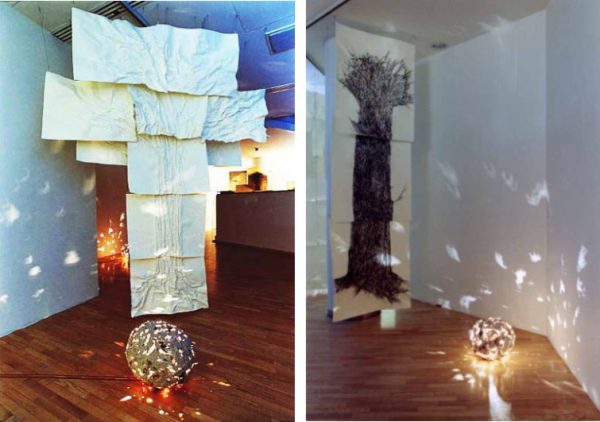 "Another Landscape 2001"
Drawings on paper, charcoal, pastel
Light object: willow, flax pulp
Galleria G / Helsinki / Finland / 2001
Photo by Jouko Leskea