I have noticed that "a sort of feeling", which occupies in my mind during a process of my work, is expressed in various forms. They are not transformed 2D. or 3D.form from visual memory or memory of sense of touch. They are the various senses of sound, colour, and smell of a time and place, and water, soil and temperature, which touched my skin. They are the various senses that I felt about the facial expression of people I met, and the sense I felt when wind passed by.

I have learned not to take photographs for recording things or memory purposes. This is perhaps I felt, deep within me, memory of those senses are accumulating.

It is a great pleasure to create works with my long-term favorite Japanese paper, bamboo and clay, which are the basic material for the skin of my work. Like a "Time Collage" another landscape will be born through the recollection of memories.

In the "Both Sides" I am showing works which I call "Another Landscape" in which I illustrate the arrangement of my show at O-ne Manokurozasu, Hon-noh city, Saitama prefecture, Japan 1999 and works I did during my stay in South of India.
REIKO NIREKI
Another landscape 2004
Installation: Projected slides to the sculptures made of paper pulp.
The sequence of photos consists of six images-colors, giant trees, people from behind , temples, stone caves and corridors- Nireki photographed in India.
Both Sides-Funi
The second Japan-Finland Contemporary Art Exhibition
C.A.P. House / Hyogo / Japan / 2004
Photo by Kiyotoshi Takashima
第2回 「Both Sides ― 不二」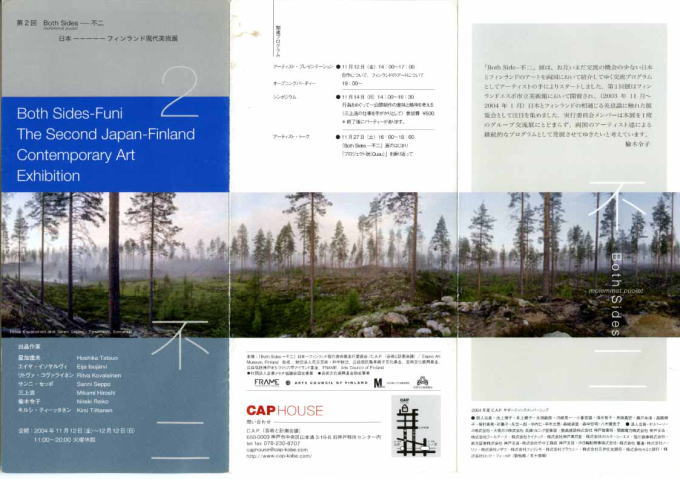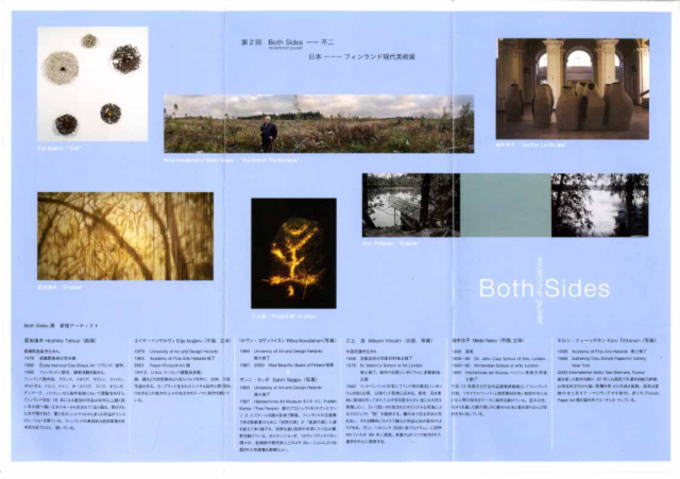 ---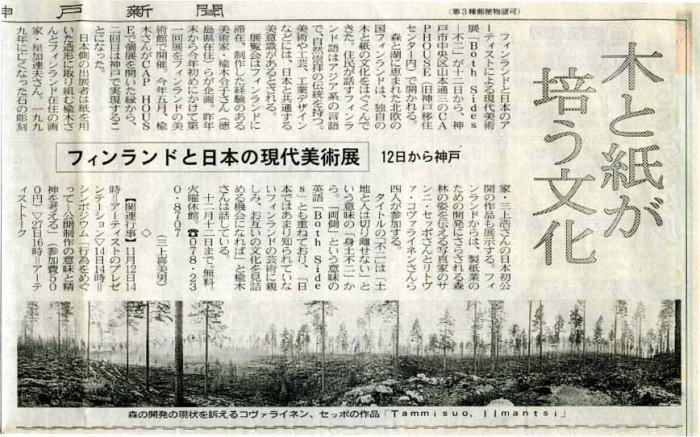 ---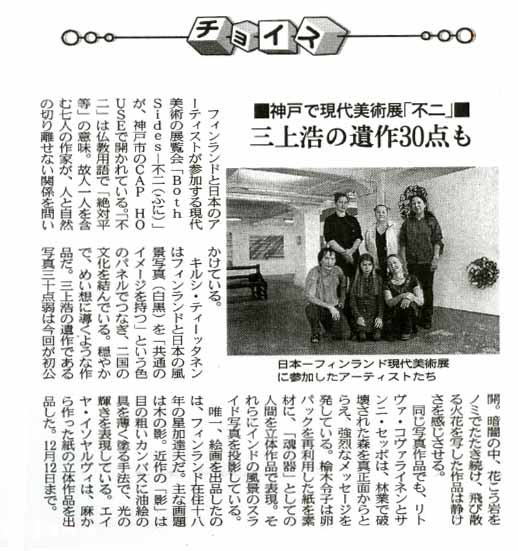 ---